The Fabulous Armadillo's 2022-23 Season of Theme shows!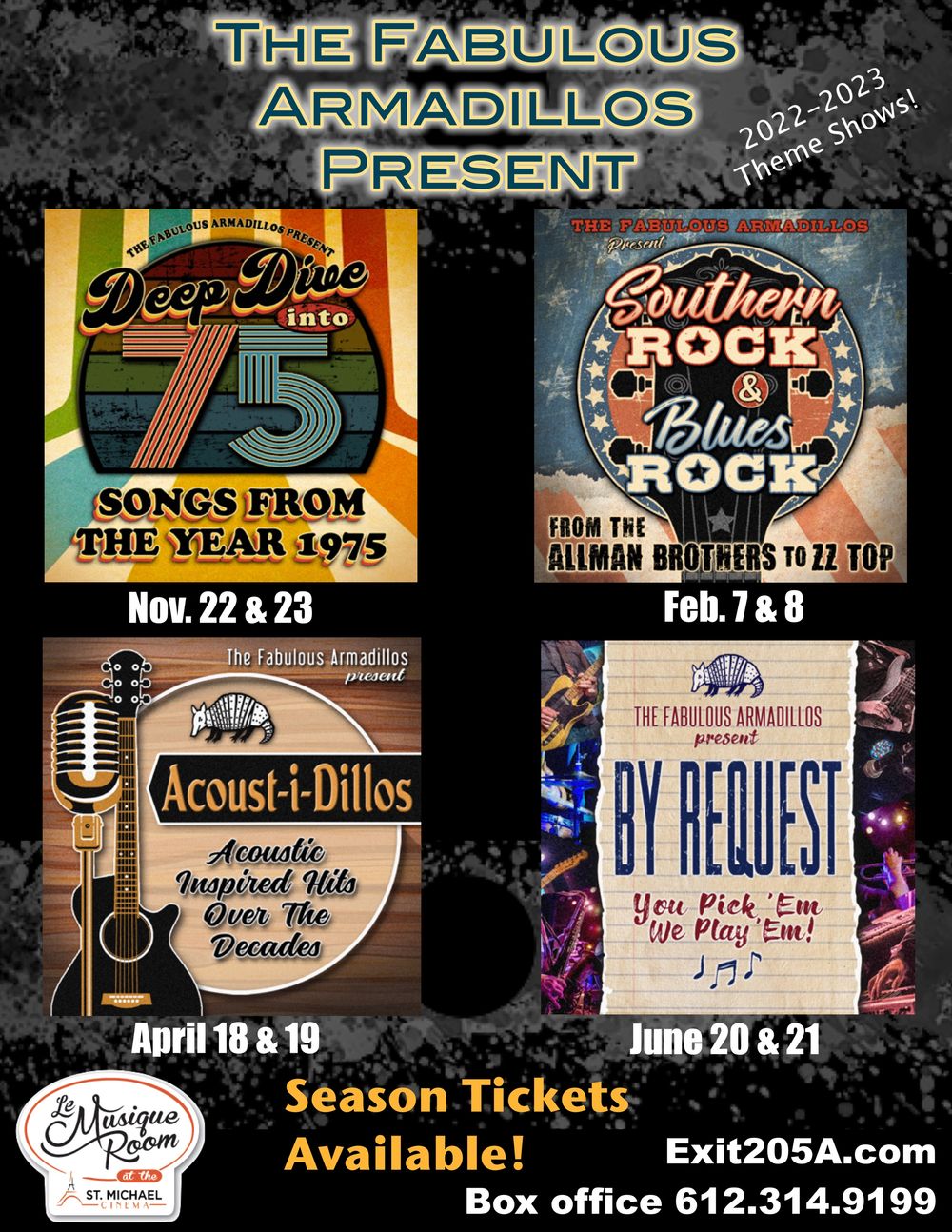 Welcome to Le Musique Room.  We are located INSIDE the ST.  MICHAEL CINEMA.  That's right.  Theatre #15 is Le Musique Room and is all live.  

Please join our emailing list so you can stay informed the easy way.  We don't over do it and want you to be a Le Musique Room VIP in the know.  New fall and winters shows are being added every week.  Check UPCOMING SHOWS for all the latest shows.